Call for Papers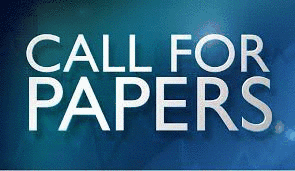 Vol 6 (2) December 2021
IMPORTANT DATES 
Last date for submission of papers: 
15th October 2021
Reviews returned: 
30th October 2021
Revised papers submitted: 
15th November 2021
Final papers due: 
30th November 2021
Expected publication date:  
December 2021
Submit your manuscript using the Open Journal Systems link
:
JIBE welcomes any form of conceptual, theory building or empirical papers.

All submissions must be original and should not have been previously accepted for publication in a journal, conference proceedings or be under review at another conference or publications.

All papers will be double-blind reviewed.

Follow the prescribed format. 

Download Template (MS Word format)

To permit anonymity of referring, the author's name(s) should not appear on the manuscript.

Attach a cover page containing the title of the article, the name and affiliation of each author and 150-200 words of abstract summarizing its content.

Please include a brief biographical note of the author(s) and address for correspondence.

Papers should be written in English (UK).

It is every author's responsibility to check the accuracy of all data, statements and references.

References of citation should be in APA 7th format.

Attach submitted manuscripts with a similarity index report either via Turnitin or any other anti plagiarism software with a 20% of maximum similarity index.

Paper should at least be 6 pages and not more than 12 pages.